Summer Walks
The  Church Summer Walks are held on the second Tuesday of the month , May to  August  starting at 7.00pm and take place around  the countryside just outside the city.  The walks are suitable for all abilities and usually  last for just over an hour. Fellowship continues afterwards with refreshments at the home of one of our church members. All are very welcome to join us.
Further details can be found in the church newsletter or by contacting the organiser Jacky Hollis.
Summer Walk – Tuesday 9th August 2016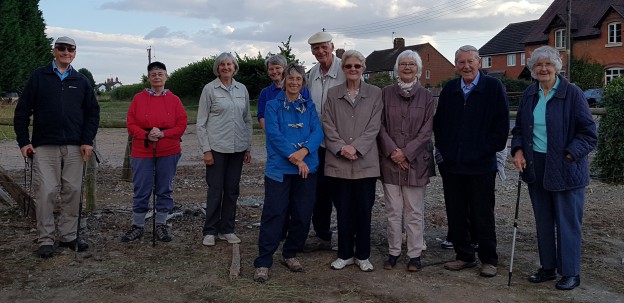 Special thanks to Alan and Vanessa  who planned the route and Jackie who oversaw arrangements and to our minister Rev Helen Caine who hosted a very  enjoyable evening with tea/coffee and biscuits after the walk ended.